Are you planning a summer road trip or spring break? You can have your fill of history and fun at one of the oldest ballparks in the US that still hosts professional baseball.
In ballparks that were built in the early days of baseball, America's favorite pastime is still alive and well. While some of America's oldest stadiums still host Major League Baseball teams today, you can still experience the spirit of the sport at smaller minor league ballparks. Some of these parks have been around for even longer.
The Oldest Ballparks In The US Baseball Stadiums
1. Rickwood Field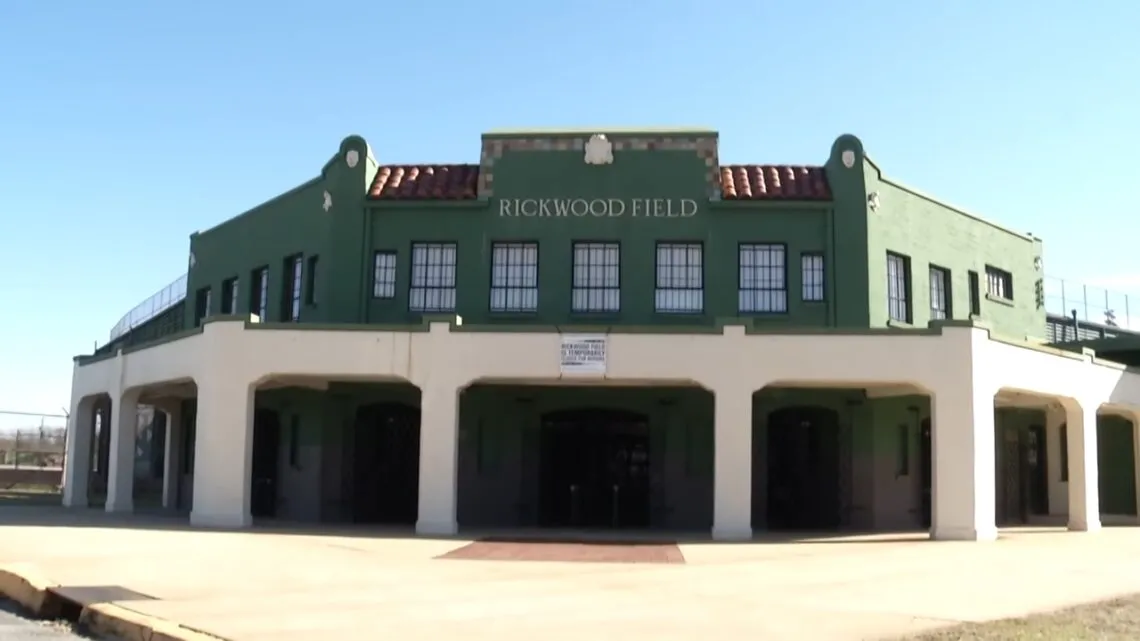 Birmingham, AL doesn't have a major league baseball team. However, it has a rich baseball history. Rickwood Field is the oldest professional baseball park in America, still in its original form. Rickwood was established in 1910, two years before Fenway Park. From 1988 to 1988, Rickwood was home to the Birmingham Barons.
This minor league team has roots that date back as far as the 1880s. Each season, the team plays a ceremonial exhibition match at Rickwood. Rickwood was home to many legends of baseball such as Babe Ruth and Satchel Paige, and Jackie Robinson. Rickwood Field, which is now on the National Register of Historic Places (NRHP), is open for visitors to pay their respects.
2. The Clarksvillian
In ballparks that were built in the early days of baseball, America's favorite pastime is still alive and well. While some of America's oldest stadiums still host Major League Baseball teams today, you can also experience the historical spirit of the game at minor league baseball parks. Some of these venues have been around for even longer. Here is a list of the top oldest parks in the nation.
3. Fenway Park
Fenway Park is the Boston Red Sox's home baseball park since 1912. It was opened in 1912. It is currently the oldest Major League Baseball stadium in use. The ballpark's most distinctive feature is "The Green Monster", the left-field wall that is the highest in Major League Baseball. The park was added to the National Register of Historic Places on March 7, 2012.
4. League Stadium And Bosse Field
In one trip to Indiana's Evansville area, you can see two historic ballparks. Bosse Field, Evansville's home field for the Evansville Otters minor league team, dates back to 1915. League Stadium was built in 1894 and is located in Huntingburg, just north of the city.
These stadiums were featured in the 1992 film "A League of Their Own", which was a story about an all-female professional baseball league that existed during World War II. Both League Stadium and Bosse Field were used in the film's primary shooting locations. League Stadium is home to the Dubois County Bombers, a collegiate-level team that sports vintage-style uniforms that match the classic elements of the park.
5. League Stadium Huntingburg, Indiana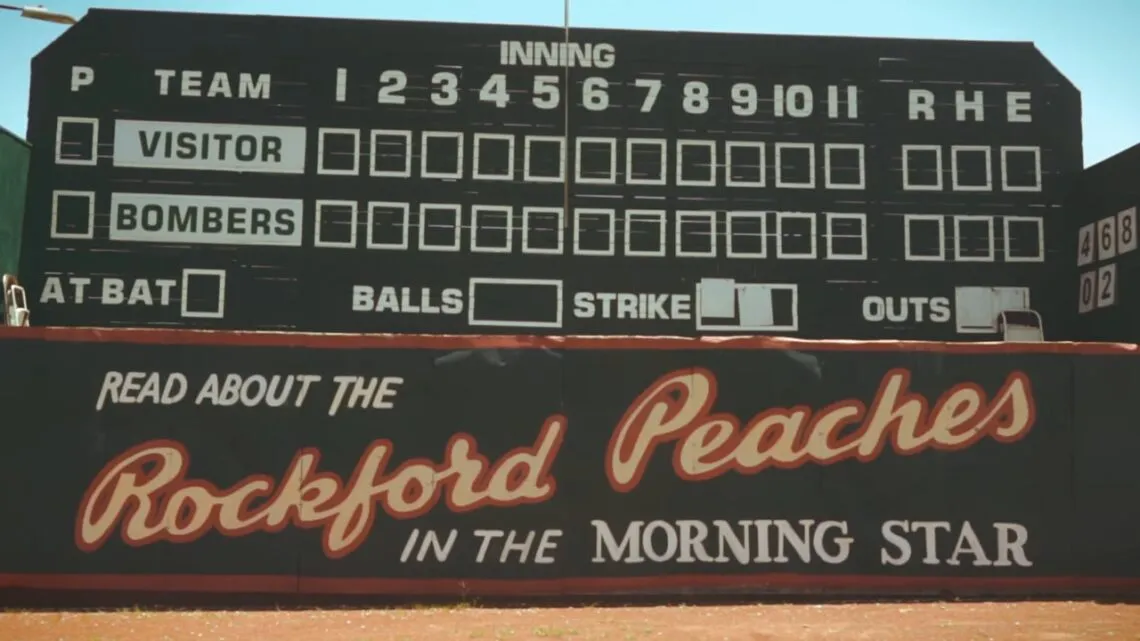 League Stadium was built in 1894 and is home to the Dubois Country Bombers of collegiate summer Prospect League. It was formerly home to the Dubois Country Dragons of the independent Frontier League. The field is also used by the Southridge Raiders 3A Indiana High School Athletic Association baseball team. In 2003, the Dragons relocated to Kenosha (Wisconsin). It can hold 2,783 people.
The original grandstand was preserved and additional seating was added to the ballpark. It opened in 1894. The stadium was used as the setting for Soul of the Game, an HBO movie.
6. Wrigley Field
Wrigley Field was constructed in 1914. It is the only Major League baseball park to have ivy on its outfield walls. Before 1988, Wrigley Field was without lights. This meant that all home games for the Chicago Cubs were played during the day. Even though there are lights today, the Cubs still have the tradition of playing day games with more matinees than any other team in baseball.
7. Bosse Field Evansville, Indiana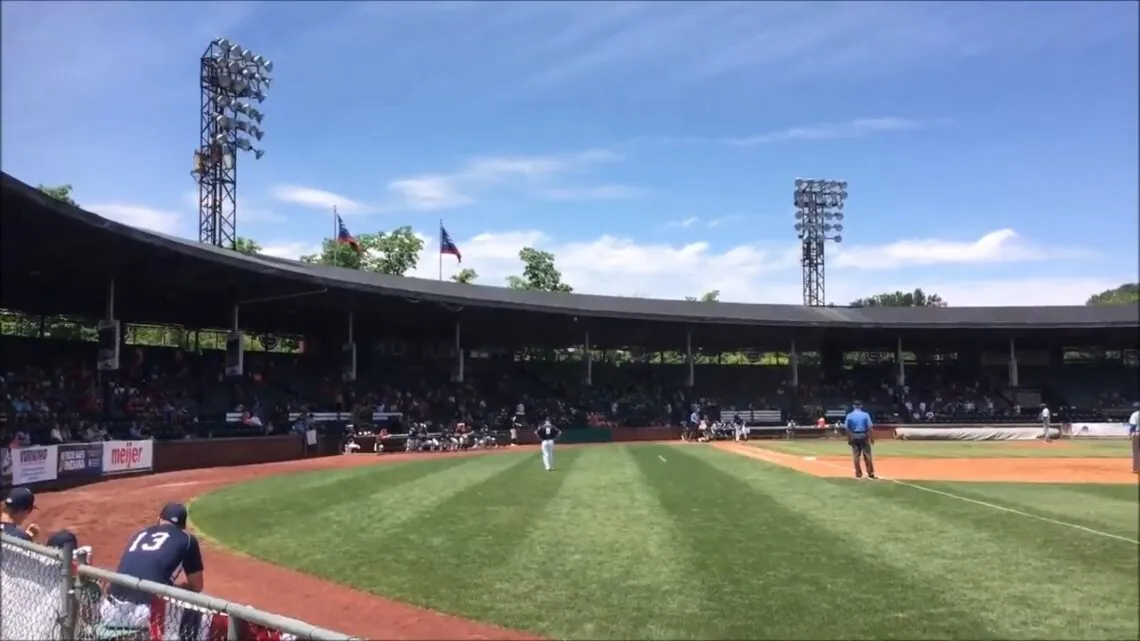 Bosse Field is located just 50 miles from League Stadium. It was opened in 1915 and is the oldest continuously used professional baseball park in America. It is home to the professional minor league Evansville Otters, an independent Frontier League team.
In the past, it has hosted spring training for the Detroit Tigers and college baseball, high school, college, and NFL football. Six members of the Baseball Hall of Fame played at Bosse Field for Evansville teams during their minor league careers. These included Hank Greenberg and Warren Spahn, Bob Uecker and Bert Blyleven, as well as Jack Morris and Hank Greenberg.
Columbia pictures also used the historic stadium in 1991 to film many game scenes in a league of their own, a comedy-drama.
8. Dodger Stadium
Since 1962, Dodger Stadium is one of the most revered stadiums in baseball. It has been home to more than 147,000,000 fans. In 2007, the club reached the milestone of 3.85 million, which is the franchise record. It is the third-oldest continuously used Major League Baseball park and is a stunning setting for sports.
The hillside of Chavez Ravine overlooks downtown LA and the San Gabriel Mountains to the north.
9. Kauffman Stadium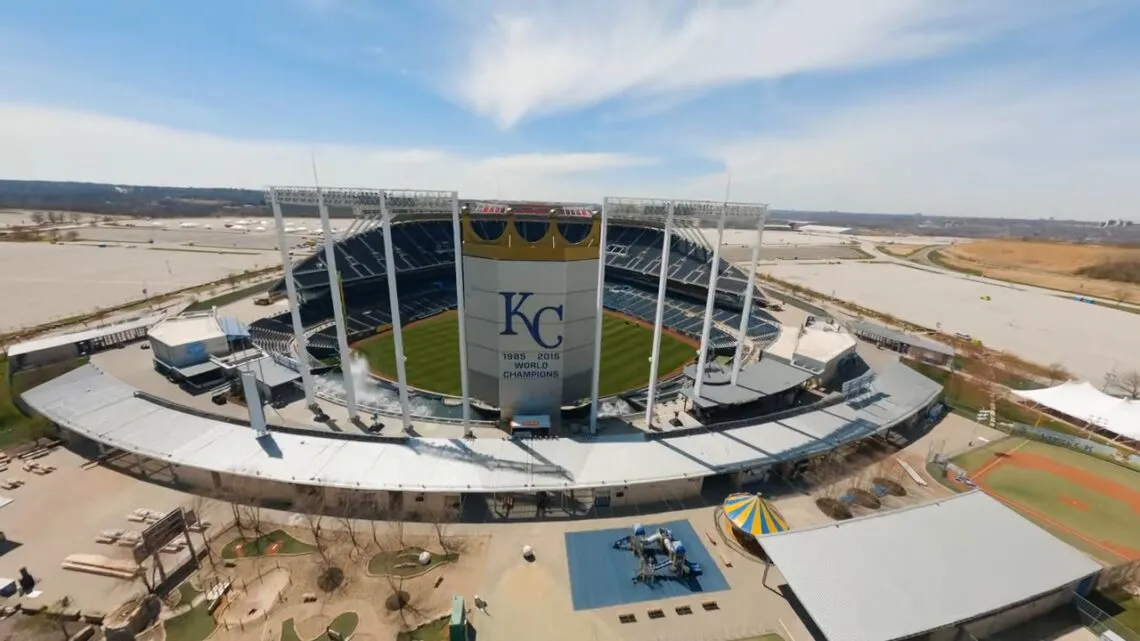 In 2013, the Kansas City Royals will be celebrating their 40th anniversary season at Kauffman Stadium. Since 1973, "The K", which has its distinctive look, has hosted over 70,638,469 people.
10. Angel Stadium of Anaheim
Since 1965, Anaheim Stadium was the Angels' home. Opening day was April 9, 1966, when the California Angels hosted San Francisco Giants in an Exhibition game. April 19, 1966, was the first American League game for the franchise, against Chicago White Sox. Los Angeles Angels played at Wrigley Field from 1961 to 1965, and Chavez Ravine between 1962 and 1965.
11. Tropicana Field
At $138 million, the original Florida Suncoast Dome opened its doors to the public on March 3, 1990. With the addition of the Tampa Bay Lightning, a National Hockey League expansion team, it became the Thunderdome. In accordance with a naming agreement between Tropicana Beverages North America and the Rays, it was renamed Tropicana field on October 4, 1996.
12. O.co Coliseum
Since its opening in 1968, the O.Co Coliseum (originally called the Oakland-Alameda County Coliseum), has seen many renamings. The stadium is also home to the NFL's Oakland Raiders.
13. Arlington Rangers Ballpark
Rangers Ballpark opened in Arlington on April 1, 1994. This marked the beginning of a new era for Texas Rangers. This baseball-only facility is the heart of a complex that spans 270 acres.
14. U.S. Cellular Field
Three years after the Illinois General Assembly approved legislation to construct the park, the new Comiskey Park was opened on April 18, 1991. It is located directly across from the old Comiskey Park. In its first year, the ballpark attracted a club record 2,934,154 fans. It was renamed U.S. Cellular Field in January 2003.
15. Oriole Park in Camden Yards
Oriole Park, located in Baltimore's Camden Yards, was made the official home of Orioles starting April 6, 1992. This former railroad hub is just 12 minutes from Baltimore's Inner Harbor, and two blocks away from George Herman "Babe", the baseball legend.